I know the summers are going to suck here in Texas, but I am LOVING my first winter here. At this time of year in Spokane, there would still be snow on the ground. I would be a pale depressed individual stuck inside the house. Instead, I am trying to get outside every chance I get to enjoy the sunny 60 to 70 degree weather.
The hubs and I took Kai and Fay to a dog park this weekend where I spotted these cute little things!! I had never seen an armadillo in real life, let alone little babe armadillos!!!! So freaking cute! There were two of them, but they were camera shy and ran off. I was smiling from ear to ear about this, and my husband thought I was a freak. I love nature, what can I say?
Another perk of this lovely winter weather has been the ability to train outside for my runs and most of my bike rides. My workout gear consists of mostly race T-shirts and Old Navy shorts so I was super excited when Ellie contacted me about doing a review on their workout clothing. From Ellie's website:
I have to admit that when I started working out at a gym 10 years ago, I worked out in white men's undershirts and Target shorts or sweat pants ( WAY before they got cute). I always thought those women that had cute workout clothes looked great, but it really wasn't me! Dare I say it, I thought they just tried too hard to look good at the gym. I like Ellie's clothes because they are really beautiful AND functional. Plus, all the shirts go with the bottoms in a way that isn't too coordinated if that makes any sense.
For the review, I got sent the Vixon top and the Kiss Me Capri as shown below.
Now, let me just say this. I have become REALLY picky about workout pants and shorts over the years. I have a larger waistline compared to my hips unlike most women. We all have lanky limbs and no hips in my family. Anyway, I despise pant waistlines that dig in and give me a muffin top. These little Capris did not do any of that. They smoothed out everything including my waistline and were comfortable no matter what workout move I was doing. This included deadlifts that my husband was trying to kill me with yesterday. I am feeling them today!!
And look how cute the back is on this top!!! I have to admit that I did feel a little naked when I initially took off my sweat shirt at the gym. Since I workout in a military gym now where no one wears anything remotely attractive there, I got a lot of stares.
Oh, that also reminds me!!! I wore this outfit to school earlier in the week, and I got hit on twice. It could have been just a coincidence but the outfit is super cute. It was a change from my hoodie, jean, and flipflop combo. haha. I'm not making any promises, but if you are single, this outfit might be a conversation starter! lol
I washed  this outfit several times with no bleeding, fading, or shrinking.
The ONLY thing wrong with this outfit was the fit of the built-in sports bra. I received a size small shirt. I am a size 34 B just to give you an idea of the fit. My boobs had enough support for the Rescue Athlete workout we were doing, but it seemed like this built in bra was made for a girl with bigger boobs. It might have fit perfectly for running if I had a C cup. I don't think this shirt was even meant for running though. It would be perfect for yoga or weight lifting. All I did was throw another sports bra underneath. In my opinion it still looked cute with another bra. No biggie. I bet their tighter shirts specified for running probably do fit a bit better in the boob area.
All of the material is of high quality which is REALLY nice especially since everything is moderately priced.
Overall, I am really proud to be an Ellie ambassador. They really did a great job with this brand new clothing line. If you like Lululemon, you will like Ellie.
Here is a look at what their March collection looks like: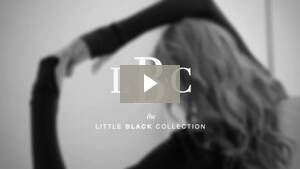 If you click on the link on my right side bar (pink Ellie Ad), you will get 20% off your order!!
**I received this product for free for review.  As always when I'm doing a review, the opinions expressed in this post are my own!!!